Since I was 16 years old, I wanted my own photostudio, and now it's finally there.
In between Nijmegen and Arnhem, is the small city of Bemmel. It's here were I've rented an old gym from a school. The gym is huge, and thus perfect for my studio. I can make it pitchdark, or use natural light.
So far, I've done some test-shots with my 1.6 meter wide backdrop. But tomorrow, I'll receive 5 backdrops all 2.7 meters wide. Two black, two white and a greenscreen. Nice. Here are some test-shots.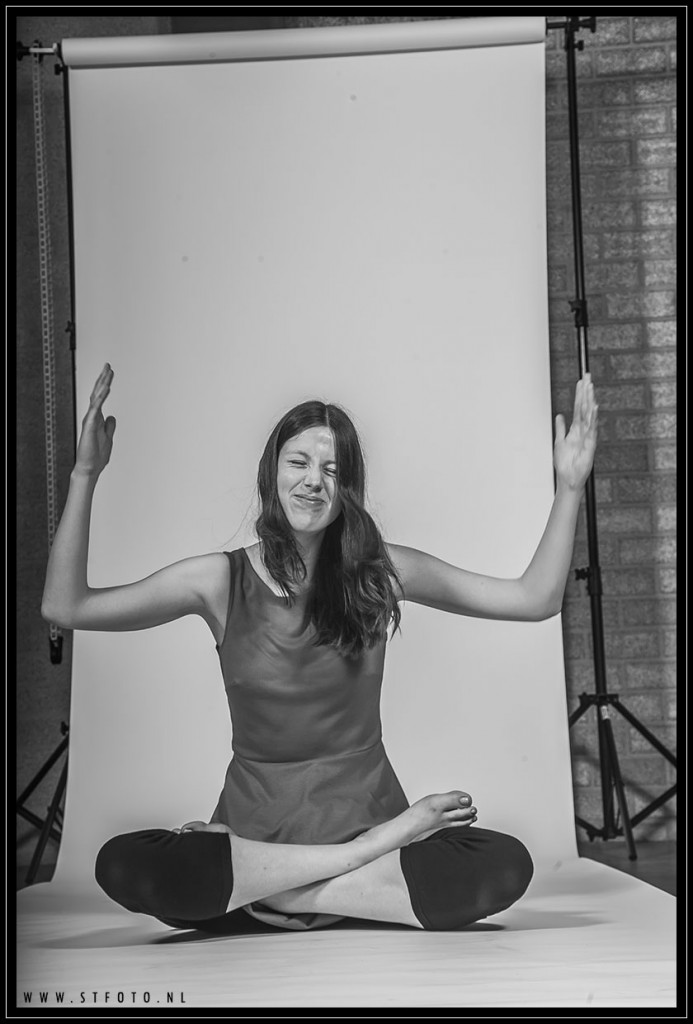 A nice behind-the-scene's pic. I liked it too much not to share.