Last week My gf and I were in Paris, and what a trip that was. We've seen the most beautiful people, tasted the finest wines and cheeses. Met many interesting people, talked to artists, enjoyed the many romantic views and we've visited the well known touristic spots. 
Of course we've visited the Champs Elysee, seen the Arc du Triomf, Basilique du Sacré Coeur de Montmartre, Eiffel tower, Notre Dame and many more famous places. But we've also visited a more infamous place: the Catacombes de Paris.
Underneath the romantic city with hints to a long gone past, there is a 290 km long network of tunnels. Initially these were made to mine chalk. However, from 1786 till the 19th century, these tunnels were used to store the bones of about 6 million French people. Nowadays you can visit the final resting place of these poor souls. Here are some of the pics I've taken.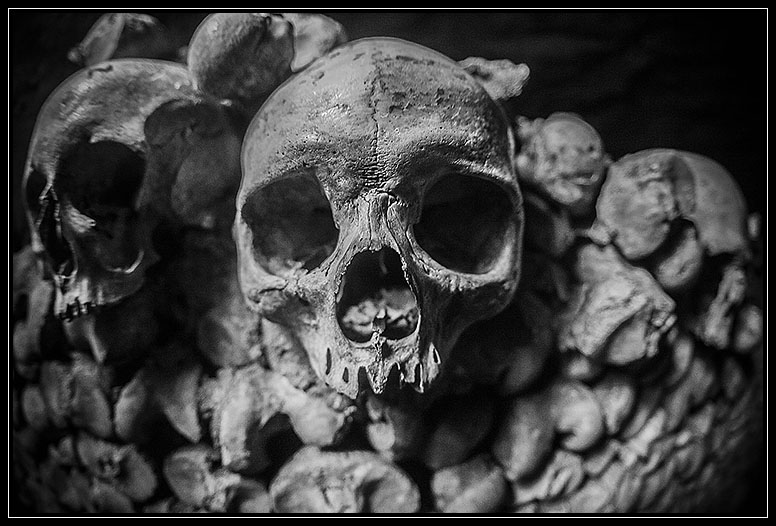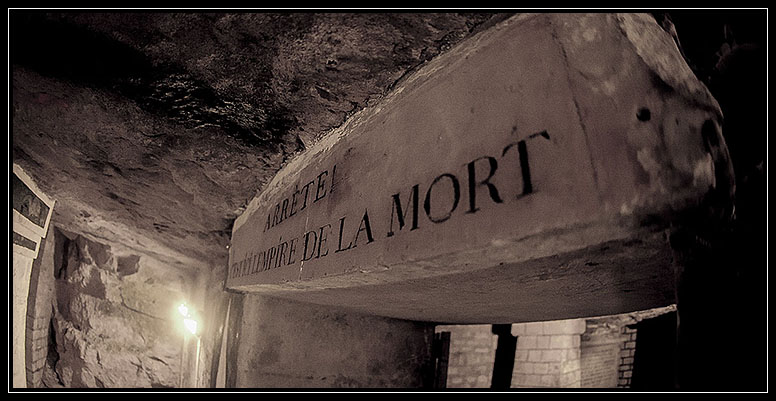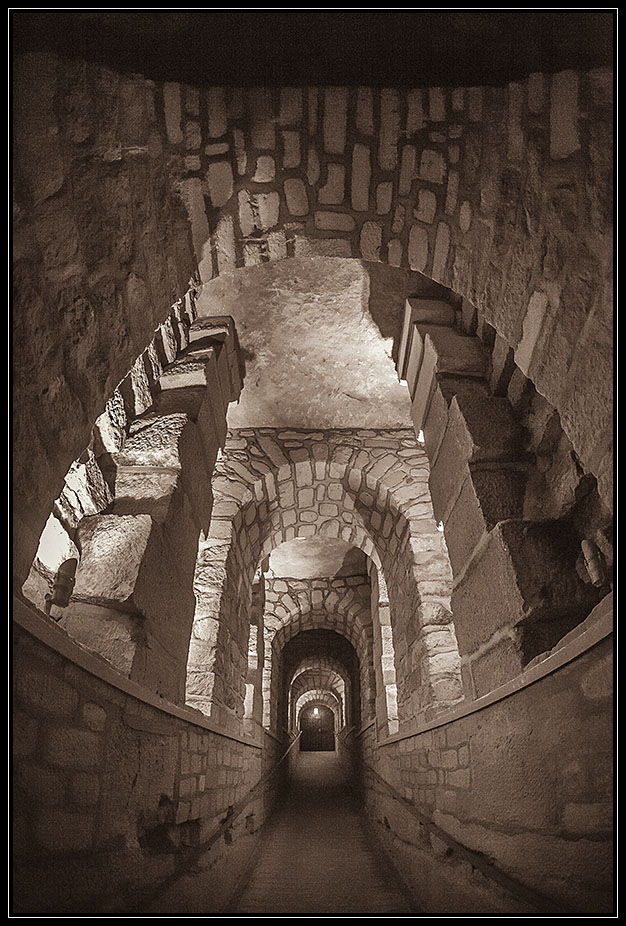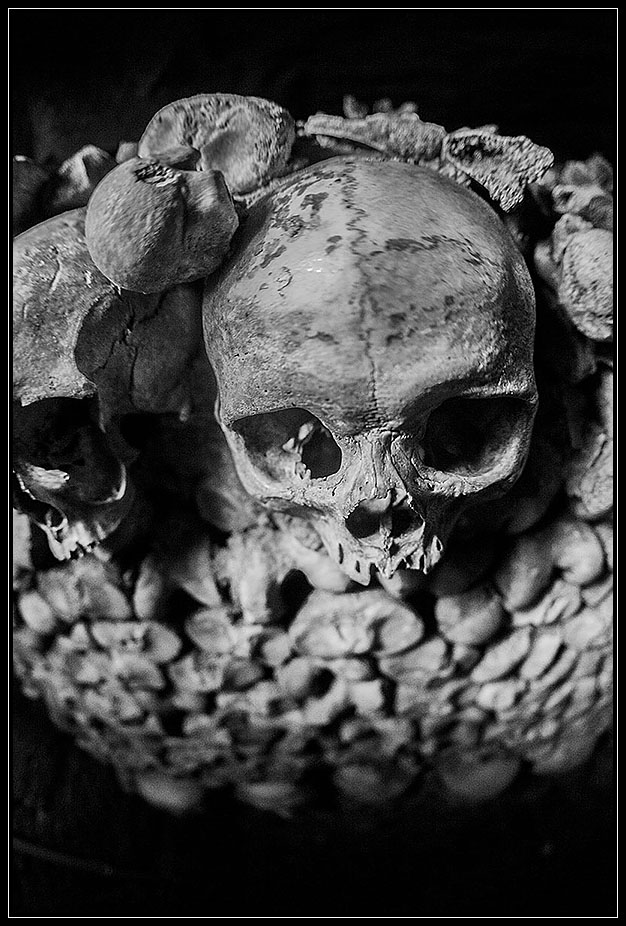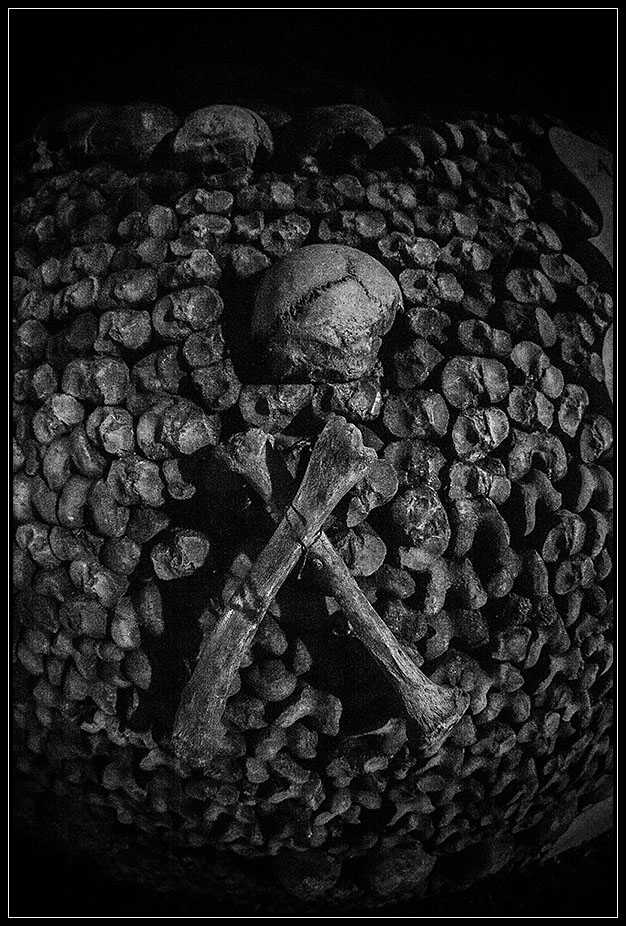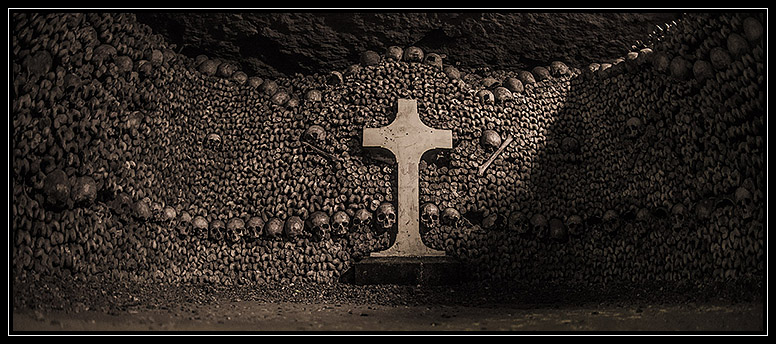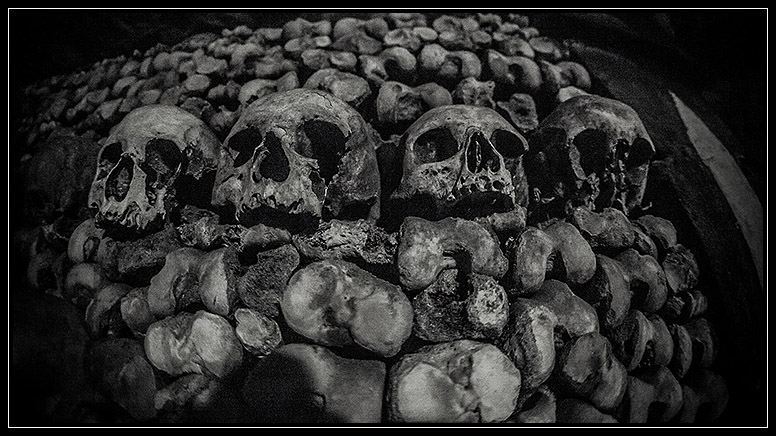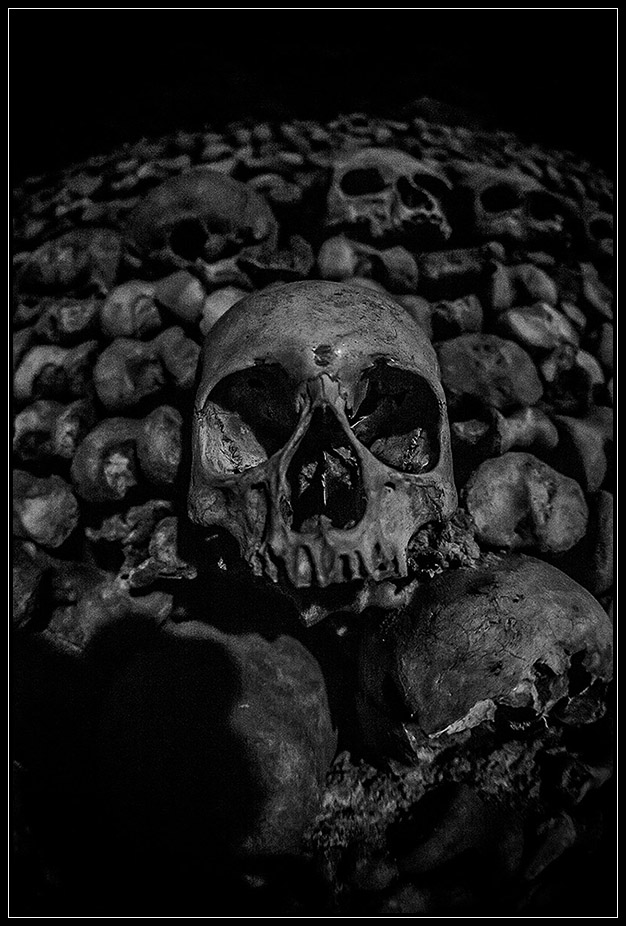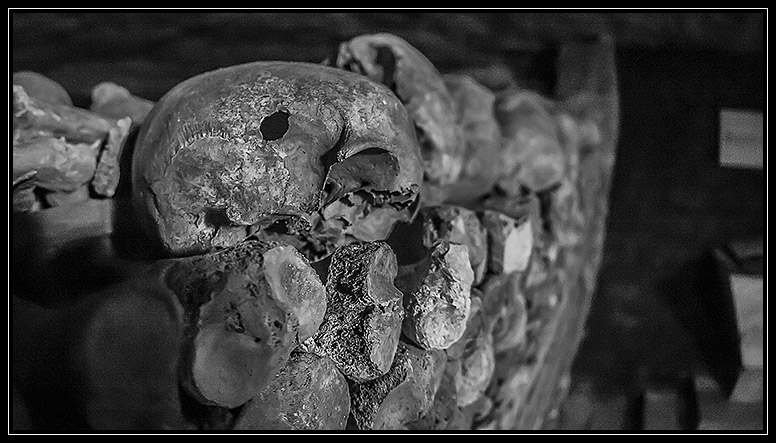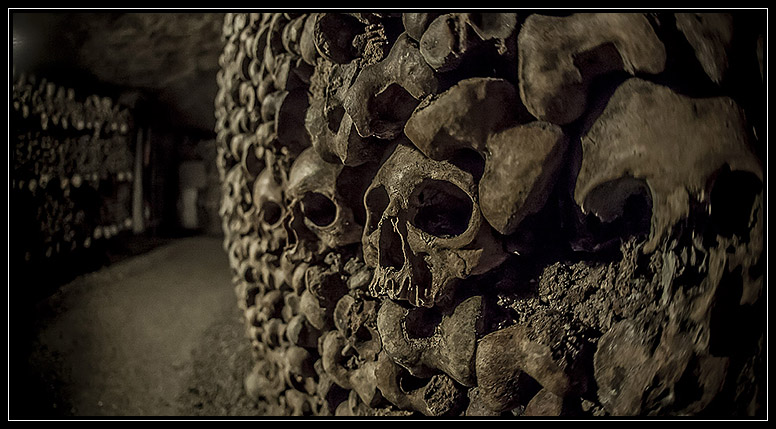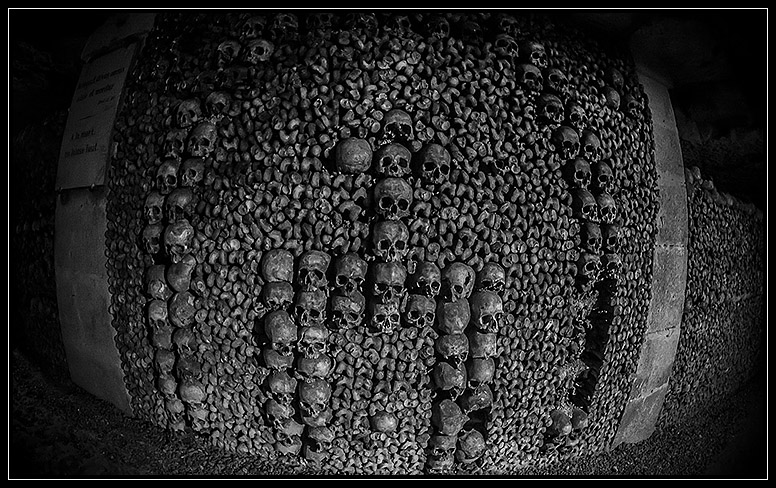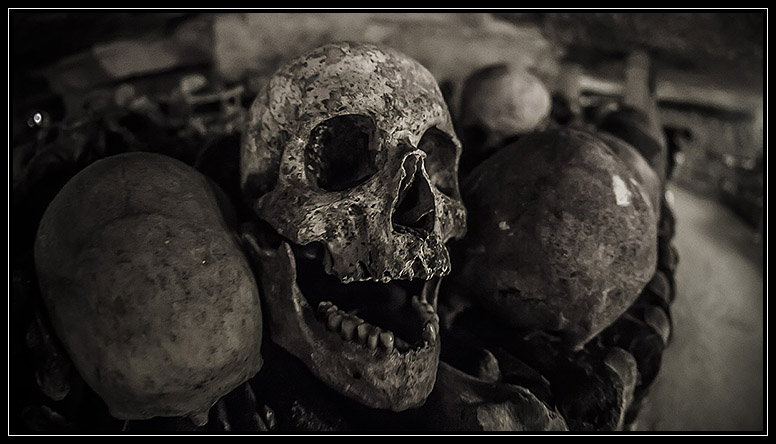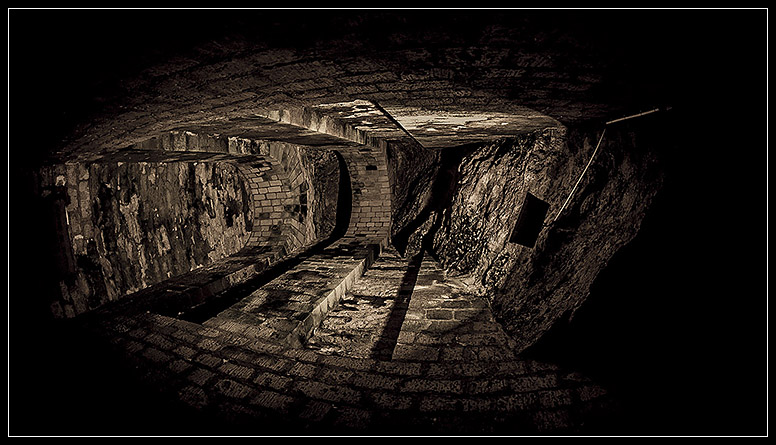 Some happy stuff soon, no worries.